Whether your vehicle is pulling to the right or left, the steering wheel is vibrating too frequently or there is uneven tread wear on your tires, it may be time for a wheel alignment. At AutoFair Ford of Haverhill, Massachusetts, our certified Ford technicians are here to perform the proper wheel alignment on your vehicle and to ensure the overall integrity of your car and tires.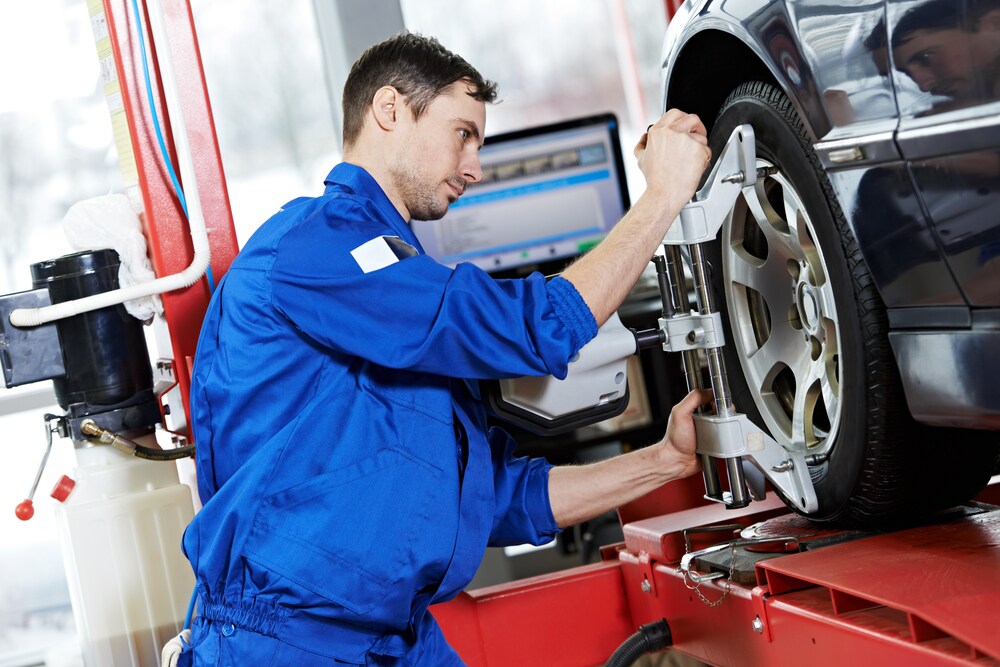 The AutoFair Ford Alignment Difference
•
Certified technicians align crucial suspension components with
        state-of-the-art alignment technology.
•
Up-to-date specifications ensure your alignment is precise.
•
Protects and ensures the longevity or your tire investment.
•
Keeps the suspension system running efficiently.