AutoFair Ford of Haverhill is pleased to offer Wynn's fluid additives and their Protective-Chemical Limited Warranty at all of our locations. Wynn's products offer renewed performance and protection for your vehicle's critical systems – transmission, engine cooling system, differential, hydraulic brake, power steering unit, transfer case, and more – to ensure it the longest life possible.
People are keeping their cars longer these days, and Wynn's products can play a crucial role. Not only are they formulated to remove buildup and keep your vehicle mechanically sound longer, but they're more effective than other protective fluid brands, meaning you need to add them less often.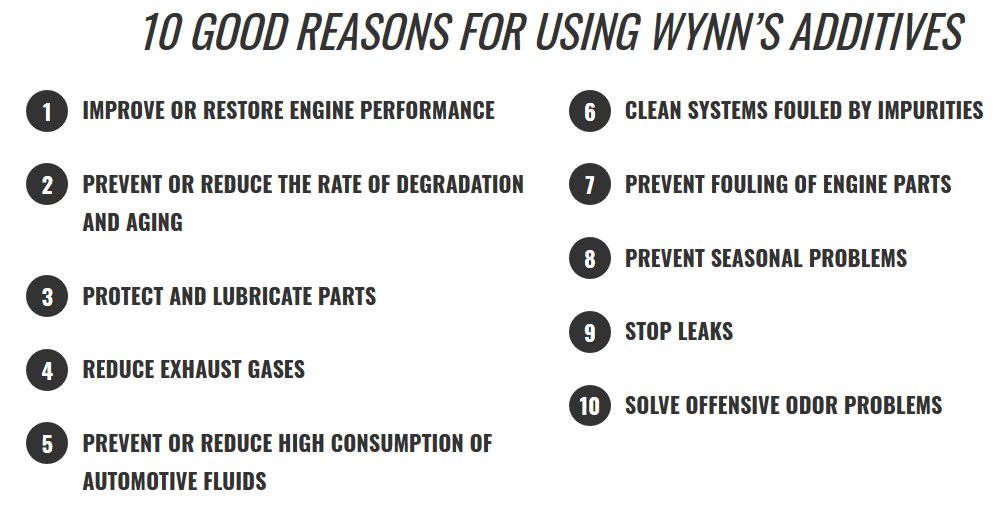 Two Levels of Coverage for Your Peace of Mind
The Protective Chemical Limited Warranty included with your Wynn's service offers up to $4,000 of repair coverage for both new and preowned cars. It's good wherever you drive in the U.S. and Canada. The two levels are as follows:
Platinum Level: Provides you with coverage for up to $4,000 – vehicles with 75,000 miles or less.
Executive Level: Provides you with coverage for up to $2,000 - vehicles within the mileage range of 75,001 to 150,000.
Each of these plans covers repairs to the listed systems when the vehicle has been properly serviced with Wynn's product line. Talk with your AutoFair service advisor about Wynn's protective fluids and how you can reap their benefits for many miles to come.