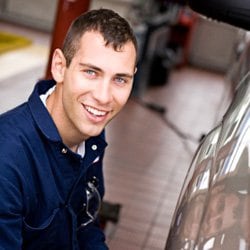 Fully stocked inventory with over $1 million in Genuine Ford parts and accessories ready to deliver. Deliveries 2-3 times/day; 7 delivery trucks on the road daily; professional, thorough, and friendly drivers. 150 years of parts experience.
Keeping your costs down and production flowing are our #1 priorities, along with complete customer satisfaction.
Our Parts team is experienced, knowledgeable and friendly, so you'll receive the correct parts and all the parts you need to get your vehicles back on the road
High demand Genuine Ford parts always in stock and updated daily. We are also part of a national distribution network, so if we don't have you're part, we will find it and get it to you right away.
We only stock Ford Genuine parts because we realize your reputation is on the line; OEM parts greatly surpass the quality of after-market parts and will save you time and money by getting parts that fit properly and operate the most efficiently
Your business is our business. Let us be your Wholesale Parts Dealer!