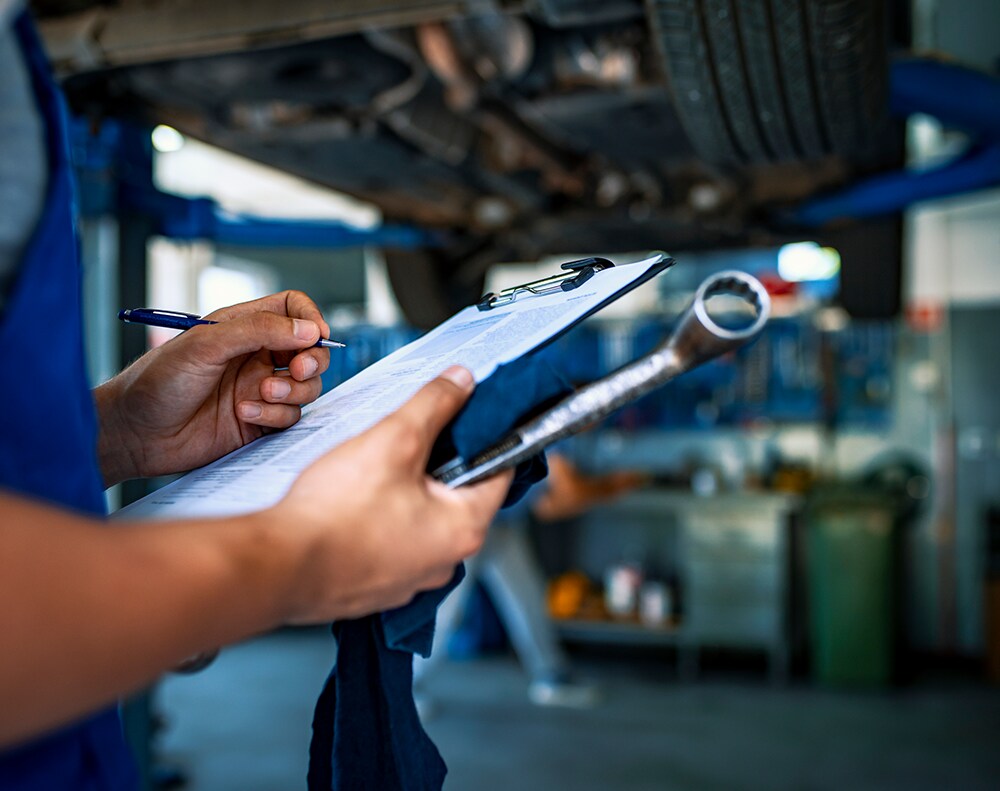 If you worry about the resale value of your vehicle when it comes time to trade it in, you won't have anything to worry about if you entrust your Ford vehicle to our experienced Ford certified technicians here at AutoFair Ford of Haverhill, MA! Whether it's a simple battery test, oil change or something a little more complicated like a brake job, our highly trained staff have the experience to make your visit a worry-free one.
From your battery to an alignment, our service department at AutoFair Ford of Haverhill, MA has it covered. We'll pay attention to those incidental details like checking the general condition of your brakes and suspension during a front end alignment or tire rotation. We won't let you roll out of our service department without checking your tire pressure and tread wear of your tires. Our service department realizes your time and money are very important to you. We'll give you fast, friendly and knowledgeable service to get you on your way as quickly as possible. If you have questions, our experienced Ford certified technicians have the answers.

Any automobile repair or preventative maintenance job is handled quickly in our service department at AutoFair Ford of Haverhill, MA. We want to be your one stop shop for all your auto care needs. Whether it's an oil change, brake job, battery test or alignment, tire rotation/replacement, our service department handles it all. You want to extend your vehicle's lifespan and get the best resale value possible when you're ready to trade in. Our main goals are your satisfaction and safety. We'll always tell you about any extra maintenance required and we won't perform any maintenance without your authorization. We'll always get you our guaranteed lowest price. We want to keep you on the road and keep you and others safe while saving you money and getting you best resale value possible. That's because your service is our service at AutoFair Ford of Haverhill, MA.